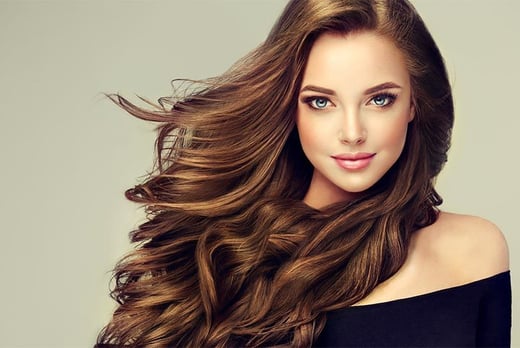 How to choose the length, color, density for your hairs
When it comes to hair extensions, everything matters, from where it is harvested to the method of attachment. Here's another important criterion that is often overlooked: cuticle direction.
You can buy very exclusive pre-sorted hair, but even that won't be comfortable enough if offered non-remy extensions. What is the difference between Remy and non-Remy hair? Let's take a closer look at this.
WHAT IS REMY HAIR?
The term "Remy" refers to hair extensions of acceptable quality – Elize. They are considered the best because the cuticles are intact – the hair follicles go in the same direction. When the direction of the hair cuticle is maintained and aligned, the extension looks more natural. In addition, Remy hair: lasts longer due to less damage to the structure; naturally shine; do not get confused. Slavic Remy hair wigs are usually more expensive due to the tedious collection and processing process during which the structure is not damaged.
WHAT IS NOT REMY HAIR?
Non-remy hair is also quite popular, but it is less prized due to its properties. In such extensions, the hair cuticles are laid in different directions (roots and ends are confused). As a result of this: non-Remy quality hair gets tangled a lot; the quality of such hair is lower, so it does not last as long as Remy's hair (it becomes less shiny after a few weeks or up to a month). When dyed, such hair does not retain color, as does Remy extensions.
In low quality extensions, hair from different donors can be confused because non-remy hair is often harvested from barbershop floors and comes from low quality suppliers.
Often non-remy hair does not go through the procedure correctly: the ends or cuticles are cut off. If left untreated, the strand of hair will have split ends or be thin at the ends. To reduce tangles and make the material shiny, manufacturers can use silicone. But once such hair is properly washed, the silicone comes off and the hair turns into a mess.
If you are unsure of buying Slavic Russian hair extensions for the first time, then non-Remy hair is an alternative to just trying hair extensions. The main advantage of this material is the lower cost due to the large supply. But be prepared to only wear these strands for a few weeks – they are unlikely to last longer than a couple of months.